Wolves' Edwards a leading contender for Rookie of the Year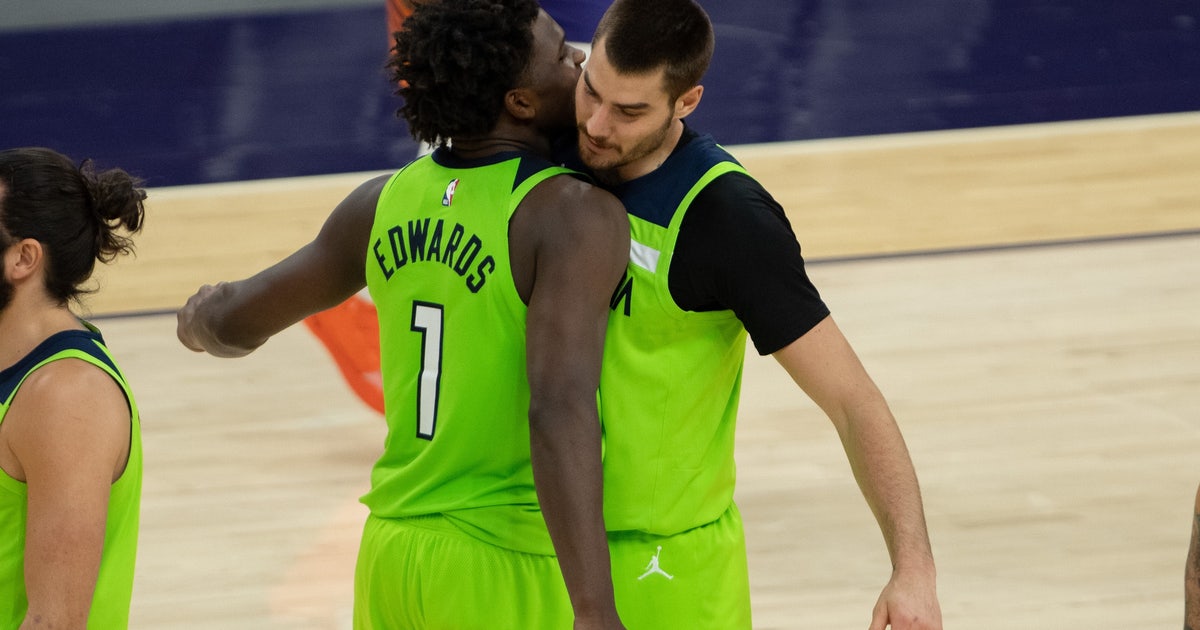 When the Houston Rockets (12-31) visit the Minnesota Timberwolves (10-34) on Friday night, it'll be a matchup between the two teams at the bottom of the Western Conference.
Only one of those teams, however, have a contender for the Rookie of the Year award.
More Timberwolves coverage
For much of the 2020-21 NBA season, Charlotte rookie LaMelo Ball was the leader in the clubhouse to win the Rookie of the Year award. After all, the No. 3 overall pick of the 2020 draft averaged 15.9 points, 6.1 assists and 5.9 rebounds per contest over his first 41 career games.
Unfortunately, Ball suffered a wrist injury which could shelve him for the remainder of the season. That tilts the Rookie of the Year award in Wolves guard Anthony Edwards' favor.
Edwards has improved greatly as the season has advanced. Entering Friday's matchup against the Rockets with averages of 16.9 points, 4.3 rebounds and 2.6 assists per contest, Edwards has taken his game to a new level in the month of March.
In nine contests this month, Edwards has racked up 228 points – an average of 25.3 points per game. That leads all rookies this month by a wide margin, as Ball ranked second with 18.5 per game before suffering the injury. Edwards' 25.3 points per game also is the highest clip by a Wolves rookie in a single month.
Jaden McDaniels, the other 2020 first-round pick of the Wolves, is finding his game on the other end of the court. Among rookies getting 20+ minutes on the floor per game, McDaniels ranks fourth with a defensive rating of 108.7.
The game between Minnesota and Houston will be televised on FOX Sports North, with "Wolves Live" beginning at 6:30 p.m.
Statistics courtesy Sportradar